Free delivery on orders over £45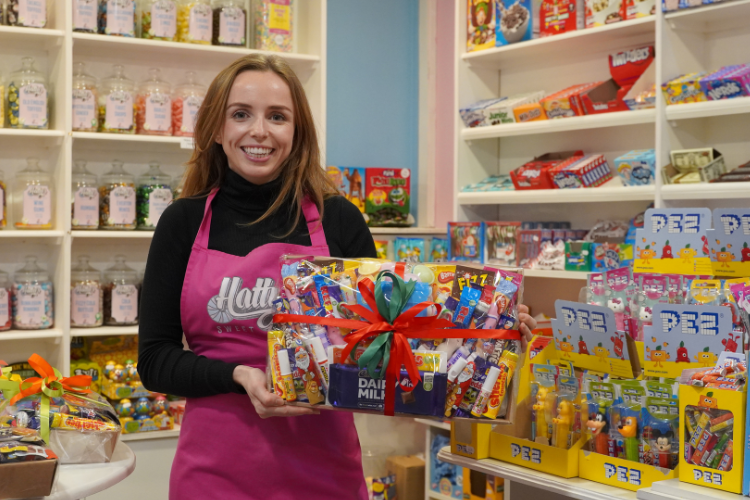 Hatty's Sweet Shop came to life in 2012 thanks to the dreams of a young entrepreneur, Harriette Coleman. At just 13 years old, Hatty approached her mother, Carolina, with a desire to have her own sweet shop next to Carolina's store, Quest. Carolina responded with "Let's see what happens when you turn 18." 
Hatty, not dwelling on the idea too much, continued with her schooling, with no real desire to continue onto university. And, after failing her first year at sixth form, Hatty left school with no grades and no job. Trying her luck with various job applications, Hatty received no response. It was then that Carolina offered Hatty an apprentice role at Quest for a year. 
As the year flew by, Hatty, now 18, found herself wondering about her future. A stroke of luck came when Carolina crossed paths with the manager of the shopping center. In a conversation about the vacant shop next to Quest, Carolina pitched the idea of Hatty's Sweet Shop… Long story short, on October 25th, 2012, Hatty's Sweet Shop opened its doors in the heart of Epsom, Surrey, right next to Quest. 
Now, after 11 years, Harriette still can't believe the enchanting turn of events that unfolded when she was 18. Every day, she pinches herself, amazed at how Hatty's has become a household name within the area.
Corporate or Own-Brand Sweets?
Anything is possible at Hatty's – from custom grab bags, to corporate chocolate hampers! At Hatty's we specialise in anything sweet – and would love to help you create something special for your clients, staff or a sweet treat for the office!